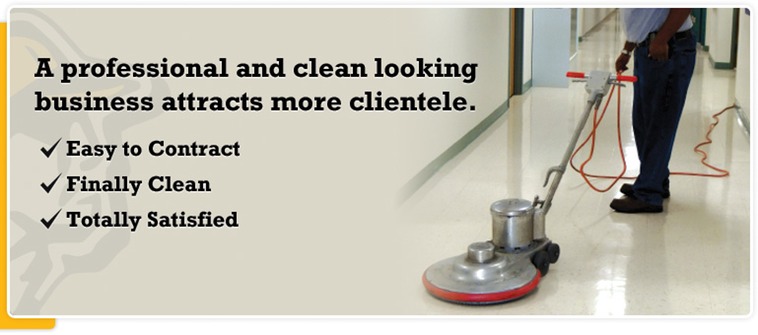 When choosing Advanced Commercial / Industrial Janitorial & Property Maintenance Services, you will appreciate and be pleased with the
following advantages...
A lasting partnership with a company that is the leader in the commercial & industrial property maintenance / janitorial industry.
Reduction of health and safety risks through proper training and education in systems control of appropriate cleaning procedures, chemical usage and equiptment operations.
Management and staff, that on every aspect, are motivated and highly skilled in all areas of the janitorial and building maintenance industry.  Performance and service that is second to none.
A company backed by services flexible enough to meet the specific needs of your facility, guests and staff.  We are uncompromosing when it comes to the high standards and consistency we deliver.
An ongoing relationship with a successful company that will bring your organization, large or small, the benefits and expertise of a local team oriented owner / operator business.
A inner as well as centralized quality control system that implements client communication, helping to make certain our satisfaction guarantee.
Access to 24hr support / service
~Janitorial Services~
Advanced is your one stop janitorial and property maintenance service provider.  We offer 
Day Porter - Evening Janitorial Service - Floor Care - Carpet Cleaning - Wimdow Washing - Power Washing - Paper Products & Cleaning Supplies.
Our professional cleaning teams are trained in earth friendly practices and the use of advanced eco-friendly products.  You to will also obtain the benifits of green cleaning.  Green cleaning reduces indoor air pollutants thus providing a healthier and safer environment for everyone.
~Property Maintenance~
Land Scape / Gardening - Garbage / Debris Removal - Painting Service / Pressure Washing 
Johnsons Advanced will provide you with complete Janitorial & Property Maintenance services that will consistently deliver the high caliber quality you require.  All while saving you time and money.